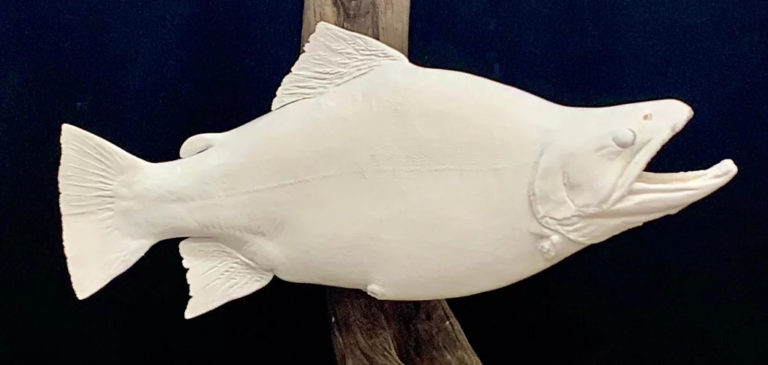 Photo shows sample of NRP- OM replica- $12.50 per inch,
This also includes paired fins (not shown)
Replica Information & Pricing
My replicas are made using gel coat and urethane and molded directly from actual specimens.
Foam Replicas Information
Replica fish sold foamed
The flashing is trimmed away and the body is foamed with the head fitted, but not attached
$8 per inch on closed or barely open mouth
$9 per inch for open mouth blanks
Unfortunately not all castings can be sold foamed. Those marked with an * can only be sold NRTP
Nearly Ready to Paint (NRTP) Replicas
NRTP blanks have finished  seams and everything attached except for paired fins
Arrives primed white
$15 per inch on closed or barely opened mouth
$17 per inch on open mouth
$18 per inch on open mouth with gills
Shipping is additional
50% deposit is due when placing an order with a balance and shipping is collected before the item ships
Some photos are available in the Gallery, or ask for pictures.
Return time will vary but normally expect 4-8 weeks on foamed and 8-12 weeks on NRTP.